Employee Benefits
Employers - Employers that partner with Protect My Kids ID understand that all ID theft protection programs are not the same. Protect My Kids ID is the only solution available that gives parents the ability to be pro-active in protecting their children and families.
Benefit for the Employer - Creates employee retention by offering unique protection. We provide professional recovery services to employees so they can stay productive. We also will provide ongoing education and updates to keep the employee aware and alert.
Brokers - With Protect My Kids ID you can strengthen your position as a cutting edge trusted advisor to your clients by providing access to a unique identity theft protection program not offered by any other provider. With a focus on protecting children, we offer individual and family plans too!
Organization Partnerships
Affinity Marketing - Protect My Kids ID partners with organizations to help attract new members, create revenue, and give existing members valuable benefits. Protect My Kids ID provides your customers with a break through ID theft protection programs focused on children and families.
Non Profits - We partner with non profit organizations to help create additional revenue channels by marketing Protect My Kids ID to their communities. Organizations benefit from generating additional, recurring revenue and simultaneously providing identity theft protection programs while making children a priority.
For Your Child
The personal identity of your child is more valuable to an identity thief than your own. The fraudsters know that there will be long lag in detection giving them ample opportunity to cause a lot of damage. Freezing your child's credit is the only way to protect them from identity theft. Protect My Kids ID eliminates the hassles of freezing the credit because we do the heavy lifting with all 3 credit bureaus and if your child ever becomes a victim, our experts handle the difficult recovery process for you.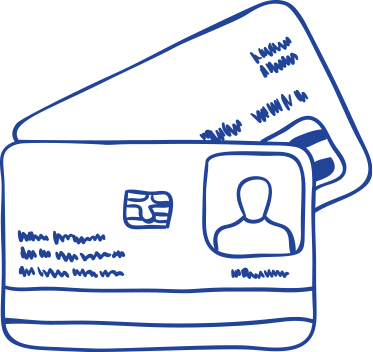 Credit Freeze
We work with all 3 credit bureaus to secure the social security numbers of minors. This prevents criminals from using the stolen personal data to open credit accounts such as, car loans, credit cards, a mortgage, etc. This will stay in place until the individual removes it when ready to establish credit.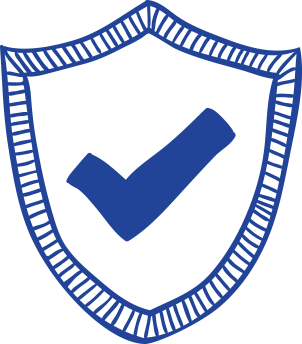 Recovery
You will never have to deal with identity theft alone. In the event that your child becomes a victim of identity theft our expert recovery and remediation specialists will work with you to have the fraudulent activity removed. We will fill out paperwork, make calls and handle all the little details to repair your child's identity.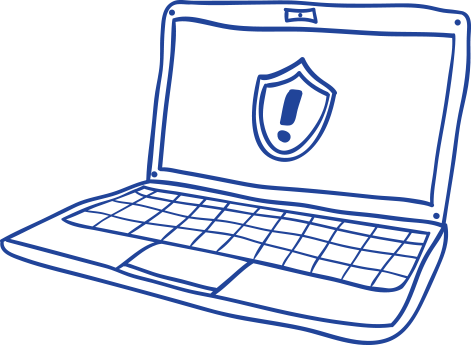 Flash Alerts
Flash alerts notify you of newly discovered nationwide identity theft scams that could impact your family. These alerts are generated to help you avoid becoming a victim and to make sure you and your family stay safe and secure.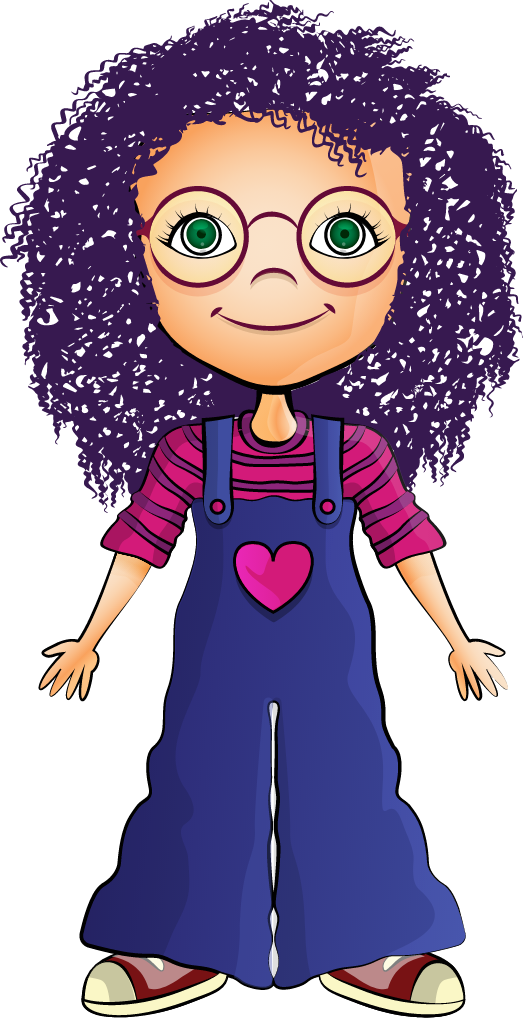 Hi, I'm Sid!
My parents had no idea that child identity theft existed, DID YOU?
Did you know that a kid's social security number is more valuable to thieves than your own? Yeah, my parents didn't know either. It means so much more to a thief because it's squeaky clean and not attached to any debt.
When I was 7 months old, my Pediatrician's office had a data breach. This means that bad guys hacked into their computers and stole the Social Security Numbers, Names, Dates of Birth and Addresses of thousands of kids. By the time I turned 1, I had a mortgage in Ohio, a car in San Diego and credit cards with Capital One, Chase and Home Depot.
My parents had absolutely no idea that my personal information was out there for thieves to steal. When I was 6, I started getting lots of credit card offers in the mail and when my mom checked with the credit bureaus she found that I had more debt than they did.
We were lucky to find out about PMKID. They use very cool technology combined with automation and work directly with all 3 credit bureaus to safely and securely protect kids just like me.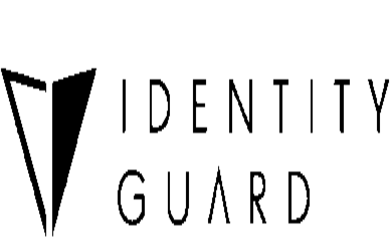 Identity Theft Protection
Identity theft is a total invasion of your personal information and privacy. Your digital and financial identity are at constant risk. No matter how cautious you are with your SSN, log in's, bank accounts, credit cards, etc., there is no way to control who gets access to your information, especially when you shop, share and transact online. We want to offer you and your family protection from Identity Guard, the most powerful and comprehensive identity theft protection on the market.
Read more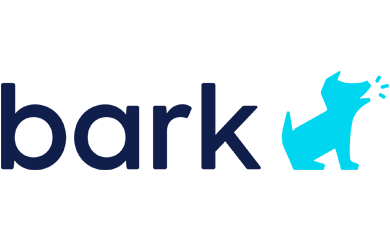 Bark
If your kids have a phone or computer and are online, you need to have the Bark app. Did you know 77% of children ages 10-18 have experienced cyberbullying? Between email, texts, and dozens of social media apps, parents can't keep track of it all. Bark covers 24 different social media platforms and monitors your child's online activity. Bark will only send you alerts when there is something to be concerned about. Children get to keep their privacy and parents keep peace of mind.
Read more
Protect My Kids ID - About Us
Identity Theft has been a growing problem in the U.S. and around the world. As technology has become more sophisticated and more people store identifiable information online, the frequency, severity and complexity of the problem has grown exponentially. Children are particularly vulnerable to this phenomenon.
Realizing there was a major gap in identity theft protection coverage, Protect My Kids ID, created a unique and cost effective solution. Working with industry giants, including child welfare expert Maureen Flatley, Diane and Bo Sacks, pioneers in fraud and identity theft protection, were able to form their dream team of specialists.
The daughter of an FBI Agent, Flatley is perhaps best known for her work in foster care and adoption policy. Maureen's goal has always been to provide support to states to strengthen child welfare systems and increase funding. Prior to her work in child welfare she spent many years in security and privacy protection policy. She has worked with Congress for decades crafting bills from the Adoption and Safe Families Act of 1997 to the recently passed Family First Act.
The Sacks' came to this venture with over 20 years of experience under their belts. Diane worked for legendary risk mitigation firm, Kroll Associates. Bo spent a large portion of his career in workers' compensation where fraud and identity theft are a constant problem. In 2005, the Sacks' became the driving force behind the launch of a new, cost effective ID Theft solution offered by a national insurance brokerage. The program they created is one of the largest ID Theft Solutions in the country, covering close to 1 million people.
Armed with in-depth perspective, extensive data, and working with skilled and experienced consultants, the team has closed the overwhelming gaps in personal identifying information...this time, delivering a solution protecting children. Thus, Protect My Kids ID was born.
SIGNUP
Marlee Sacks
I graduated from Miami of Ohio in 2016 where I earned a degree in Interdisciplinary Studies with a focus in Art Therapy. I have worked with kids my whole life, from volunteering with Big Brother Big Sister to student teaching. I have always wanted to be an advocate for children to lead their best lives. I think it is important for them to start out with their best foot forward in order to have a successful future. Starting this business with Stacey and mother is my way of making sure that the children of our world stay protected, educated and valuable. Identity theft protection is a privilege I think every single person should be accustomed to, so why not start at the beginning with our children.
Please explore our website and sign up for child identity theft protection today! Let me know what you think. msacks@protectmykidsid.com
Diane Sacks
I started my identity theft protection journey in 1996 with Kroll in the Employee Background and Drug Screening Division. At that time, identity theft was not a common term like it is today. At Kroll I was exposed to all types of risk mitigation services and after 10 years I decided to make it my life's mission to help protect individuals and families from identity theft.
From 2005 - 2017 I helped develop and grow one of the largest identity theft protection programs in the country. As a pioneer in the ID theft protection industry, I understand that kids are the most vulnerable to identity theft. I've seen horrible cases where kids become victims and don't realize their social security number has been compromised until they are adults.
It's a dream for me to be in business with my daughter Marlee and longtime friend and colleague. Stacey. We have created the very best child id theft protection combining automation, technology and award winning customer service.
Please give us a try and tell me what you think. dsacks@protectmykidsid.com
Stacey Garrett Kujo
I am a practicing attorney focused on complex corporate and nonprofit board govemance matters, workplace crisis counseling and investigations, and corporate transactions. I worked in the Background & Drug Screening industry, where I met Diane in 1996 and shortly afterwards, Marlee. I have been practicing nearly thirty years, and I love the law.
I am also deeply committed to community engagement an and advocate of the concept of life lived through dignity. Among many other things, for me, this means ensuring that every child has the opportunity to reach their full potential in life. Because children cannot protect their futures, we are responsible for doing it for them. Securing a child's identity is a simple and effective way to ensure that they have every opportunity they deserve to fulfill their dreams. Our company is rewarding to me because it serve my passion. There is no greater treasure than witnessing my friend's preschooler grow into her full potential; working with Diane and Marlee in this business is a notable point in my life well-lived.
Please give us a try and let me know what you think. skujo@protectmykidsid.com